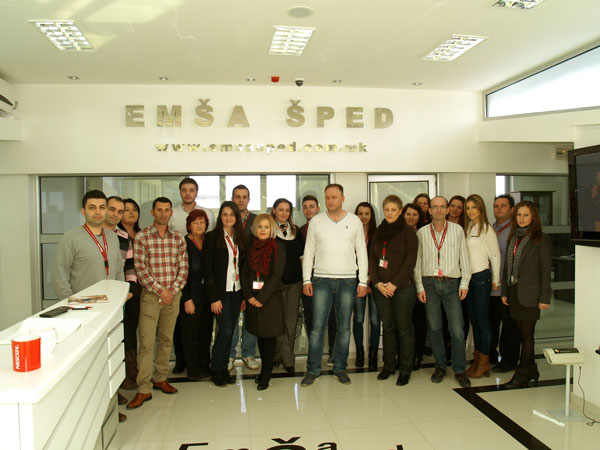 History | European Transport Company Founded In 1999
Emsa Sped LTD. is a freight and logistics company founded in 1999 by our current owner – Mr. Marjan Emshov. Our transport company started out as a small business with one truck. Today, Emsa Sped LTD. is a large spedition owning over 200 trucks and offers logistics services to partners in Macedonia, neighboring countries, and all over Europe.
Nowadays, the main activity of the company is transportation of all kinds of goods. For transportation purposes, we own many different types of trucks, as follows: tractor-trailers, trailer trucks, mega trailers which can be connected to regular and mega trailers, three-axle trucks for transporting heavier than usual loads (27-30 tons) and etc.
Our work is characterized with efficiency, punctuality and accuracy.
We believe that the many years of experience in the field of transport, our experienced transport planners and professional drivers are the reason why we have had a successful and fruitful business for over 21 years.
Another proof of our long and successful service is that we have been selected as one of the top 200 largest and most successful companies in Macedonia, based on financial data from the Central Registry of Macedonia from 2011 to 2019.
All of the above makes us a stable and competitive international transport and shipping company that increases its volume daily and thus strengthens our market position.
TRUE FACTS
THE FACTS SPEAK FOR THEMESELVES